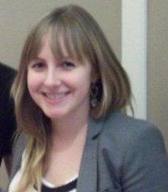 Andrea Libman (born July 19th, 1984) is a Canadian actress, television writer and singer. Some of her well known roles are Harmony Bear in Care Bears: Adventures in Care-a-Lot, Pinkie Pie and Fluttershy in My Little Pony: Friendship is Magic and Cathy in Monster Buster Club.
Ad blocker interference detected!
Wikia is a free-to-use site that makes money from advertising. We have a modified experience for viewers using ad blockers

Wikia is not accessible if you've made further modifications. Remove the custom ad blocker rule(s) and the page will load as expected.